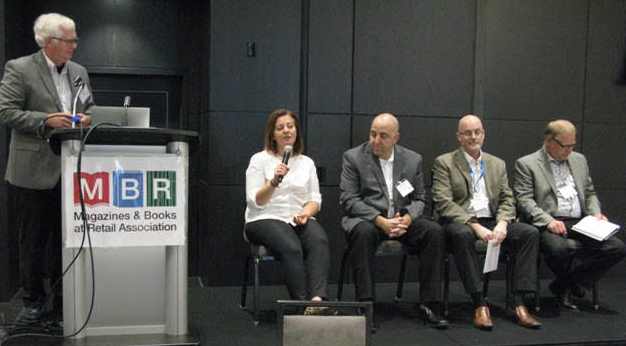 Magazines and Books at Retail (MBR) hosted another stellar day of learning, providing some interesting insights about what's happening at retail, and online, at the Marriott in Markham, Ontario, on October 21st. As always, this event was packed with value.
The meeting began with round table meetings in the morning, where retailers, representatives from retail, consultants and magazine publishers were able to discuss what's new and exciting, and to also take care of a little business. The presentations kicked off over lunch, with our own Craig Sweetman announcing the winners of the 2018 IAG Retailer Awards. Retailers who support the magazine category and whose sales surpassed those of the industry were presented their awards this summer. Click here to see this year's winners.
I, then chatted about how the industry members could get involved in the promotion of the magazine category, by providing content for our blog, this blog. So many positive stories are going on out there from new title launches, to hot covers and titles that continue to grow month after month, and year after year. These are the stories the industry should be hearing more of, and we encourage, no, we would love guest contributors to our blog. Reach out and become a contributor.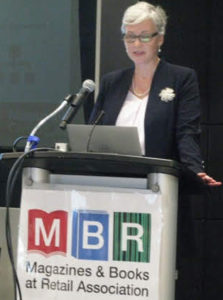 Melanie Rutledge of Magazines Canada then joined the podium with the exciting launch of an upcoming research study to be conducted focusing on the area of Click and Collect for publications. Together with Phil Scrutton of Brandspark International and Craig Sweetman of CRS Media, they reviewed the still relevant findings of 2016 research and introduced this vital new research project that is funded through Heritage Canada. Click here to have a look at the presentation.
What's hot, what's not… Scott Gosse, Metro 360 gave the latest box score that surprised some of us with the magazine stats. Click here to view.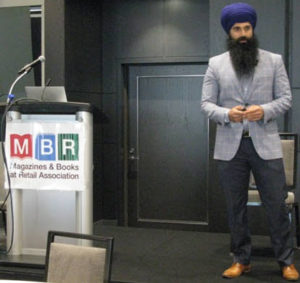 Amar Singh, Senior Analyst at Kantar Retail IQ put together a program specifically for the Canadian magazine and book retail audience ~ eCommerce in Canada. Always insightful and entertaining, he talked to key omnichannel retailer strategies: Loblaws, Sobeys, and Walmart. Not only did he provide what is happening in the marketplace and with consumers, he brought forth implications and opportunity for books and magazines. Click here to view. 
The jam-packed day concluded with impressions of the day from industry experts: Annie Gabriellian, St. Joseph Media, Carm Alfano, TNG Canada, Craig Sweetman, CRS Media, and Dean Waldron, Metro 360.
Special thanks goes out to Jerry Lynch, MBR President and to Jose Cancio for organizing such an important industry event.