Craig
Sweetman
Chair IAG Group & Owner of CRS Media Consulting
Over 36 years of industry experience
Held Executive/Management positions at Conde Nast, CMG and Coast to Coast for 30 of those years
Launched and managed the growth of such successful publications as Vanity Fair, Conde Nast Traveler, ZOOMER & Inside Fitness into the Canadian marketplace
2013 recipient of Newsstand Marketer of the Year from CMC and Magazines Canada
2002 recipient of Conde Nast Excellence Award for Newsstand Marketing & Circulation
Post-secondary education in the areas of Business Administration, Marketing and Psychology

Anita
Baldwinson
Director Retail Services | Marketing TNG
A member of the TNG team for over 15 years
Manages marketing, web and communications for TNG
An advisory committee member for the CMC "The Voice of Audience Development"
2014 recipient of Newsstand Marketer of the Year from CMC and Magazines Canada
Previously worked for a Marketing and Business Strategy Agency, developing brand, marketing and web solutions for businesses
Holds a B.Comm Marketing degree

Bal Bhullar
Director of Distribution TNG
Over 25 years of industry experience, 19 years as Director with the TNG team
Has extensive distribution knowledge and works very closely with the publishing community
Has opened and closed agencies and depots
Helped in the implementation of the HS picking system
Previously worked for a Greater Vancouver Periodicals, a joint-venture formed by Newswest, Metro News and Monahan agencies
Previously worked for a law firm and holds a Legal Secretary certificate


Jerry
Lynch
President Magazines & Books at Retail Association ~ MBR
President of IPDA since  2006…..MBR is merged entity of IPDA  & PBAA
An industry leader with deep retail experience and knowledge
Previous career with  Wegmans Food Markets in Rochester, NY

Michael
Gillen
Senior Vice President, Comag
Manages CMG's wholesale/logistics and retail marketing teams in the United States. He is responsible for the implementation of title specific marketing plans for Hearst, Bauer, American Media, Condé Nast, and many other brand recognizable client publishers.
In his previous role at CMG as Vice President, Client Services, Gillen held executive responsibility for all newsstand marketing and distribution efforts undertaken on behalf of the company's associate publisher clients.
While under his management, CMG's client marketing team grew annual retail sales dollars each year, while signing and retaining some of the most coveted client business in the industry.
His leadership continues to play an increasingly pivotal role in the company's overall success.
Mike holds a B.S. in Marketing from West Chester University.

Amy Watkins-Hall
National Account Manager TNG
A member of the industry for over 20 years
A strong relationship builder, currently the National Account Manager for Loblaws and Indigo
Previously managed the Shoppers Drug Mart account
Recent win has been bringing on No Frills chain and Uscan fixtures for Real Canadian Super Stores


Annie
Gabrielian
Director Newsstand | Consumer Marketing St. Joseph Media
Over 17 years of industry experience
Has been part of the Consumer Marketing teams at Rogers and is currently at St. Joseph Media.
Worked on some of the most iconic Canadian brands including Toronto Life, FASHION, Chatelaine and Maclean's and received multiple Newsstand awards.
Her role has recently expanded into Audience Management
Has also taught Magazine Marketing at Centennial College
Holds a Double Honours degree in Mass Communication and Political Science from York University and a certificate from Ryerson in Magazine Journalism
 
Carm
Alfano
Vice President of Purchasing TNG
A member of TNG for over 15 years
Currently manages all aspects of Category Management for both books and magazines for TNG retailers
Prior to TNG ran an Indigo/Chapters large format book store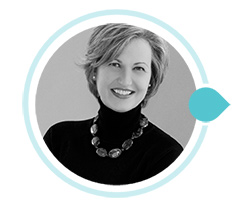 Melanie
Rutledge
Executive Director, Magazines Canada
Currently Executive Director at Magazines Canada
Was Director, Government and Industry Engagement for Magazines Canada, a bilingual position she held since 2016
Works on government relations and advocacy, maintained critical relationships with federal decision-makers, funders, and regional associations
Also is responsible for Magazines Canada's internal and external communications
Over the course of her 22-year career to date, Melanie has developed expertise in cultural policy, program design and administration, stakeholder relations, and strategic communications
From 2003–2008, Melanie was Head of the Writing and Publishing Section at the Canada Council for the Arts, where she oversaw the administration of grants and services to Canadian writers and publishers, including magazines