Advertising in magazines has long been known to get results for advertisers. Magazine readers like seeing ads in magazines and retain that information more than with other advertising. The curated content in magazines attracts readers and the ads that accompany that content are relevant to the readers.
So then, what is going on with advertising today, in this 'digital world'. Has it changed, or has the perception just changed? 
Radiocentre recently took a look at re-evaluating effectiveness of media today. They commissioned an independent study by Ebquity to evaluate online and offline media. The results between perceptions of individual media and the actual evidence may be surprising to some, (but not to us).
They wrote: "There is a clear disconnect between the scale of investment in online media and the value it delivers. Re-evaluating the media mix may help advertisers better achieve long-term brand growth."
The chart really highlights the reality of the effectiveness of magazine advertising versus the perception of it. What did surprise us was how much of a swing that really is.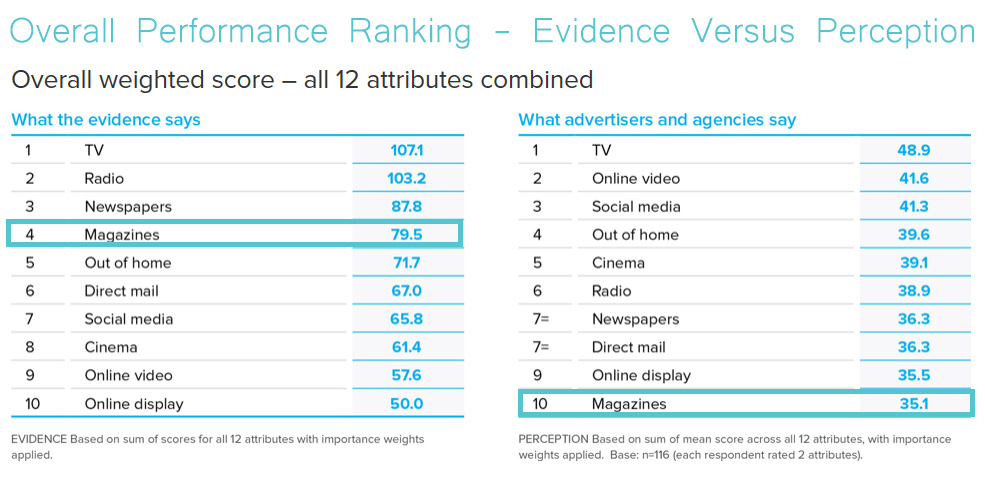 To read the complete article, click here.